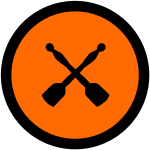 This easy low-carb zoodle stir-fry is packed with Miso Jalapeño flavor!

1.5 lb chicken breast
2 Tbsp. butter or oil
1.5 Tbsp. minced garlic
1/2 tsp. red pepper flakes
1/2 tsp. black pepper
1/4 c. chicken stock
2 Tbsp. tamari / soy sauce
lemon juice (1/2 lemon)
salt
3 medium zucchini, spiralized
1 red bell pepper, sliced
1 yellow bell pepper, sliced
1/4 c. Miso Jalapeño dressing & marinade
1/4 c. green onion (for garnish)
salt & pepper
Heat a cast iron skillet or wok on high heat with oil/butter.

Add the slices of chicken breast in a single layer and season with salt and pepper, minced garlic, and red pepper flakes.

Cook for a few minutes then stir to cook the other side. Remove from heat when no pink remains in the chicken and it has reached an internal temperature of at least 165°F.

In the same skillet, add the stock, tamari and lemon juice and scrape the pan until any brown bits unstick from, the pan.

Add the spiralized zucchini and bell pepper slices and toss with Miso Jalapeño dressing.

Cook until peppers have desired softness. Season with salt and pepper.

Return the chicken to the pan, garnish with green onions and sesame seeds, and serve.

Enjoy!
For an alternative, you can try adding spiralized carrots or shredded cabbage alongside the zucchini.