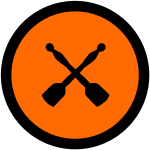 Spicy and flavorful, this salad is something to taco-bout!

Romaine Lettuce
4 Tbsp Miso Jalapeño Dressing
1/2 Cup Gnar Gnar Kraut
2 Tomatoes, Sliced
Tortilla Strips
2 Radishes
1 Jalapeno
1 Avocado, Sliced
Shrimp, Cooked
1/2 Can of Black Beans
Chop up tomatoes, radishes, and jalapeño.

Slice avocado into thin slices.

Assemble salad with romaine lettuce, shrimp, Gnar Gnar Kraut, black beans, radishes, avocados, tomatoes, and jalapeño.

Drizzle with Miso Jalapeño Dressing for fermented flavor and spice!

Enjoy!
Change up the Kraut and Fermented Dressing flavors to enjoy this salad in various ways!