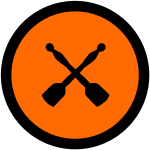 Crunchy and tangy, these are not your everyday nachos!

4 Tbsp Miso Jalapeño Dressing
1 bag of Jackson's Sweet Potato Chips
1 lb Ground Beef
Taco seasoning packet
1 Red Onion, Diced
1 bunch of Cilantro
2 Limes
Create a base layer of Jackson's Sweet Potato Chips on pan. Make sure to distribute chips evenly.

Cooked ground beef with taco seasoning in a skillet on medium high heat until browned, then drain. Spread on top of chips.

Dice onions and cut your cilantro. Then add these toppings to your pan.

Drizzle Miso Jalapeno Dressing across your nachos for spicy and fermented flavor.

Share with friends and enjoy!