Fermented Dressings & Marinades

Use code GRASSROOTS for 15% off.
Sale ends 12/2 at 11:30pm cst.
Try this six pack of our dressings & marinades (including 2 bottles of Roasted Garlic) in this box meant for preparing perfect holiday dinners. Pair our marinades with Grass Roots' pasture-raised favorites for the whole family (see link to purchase below).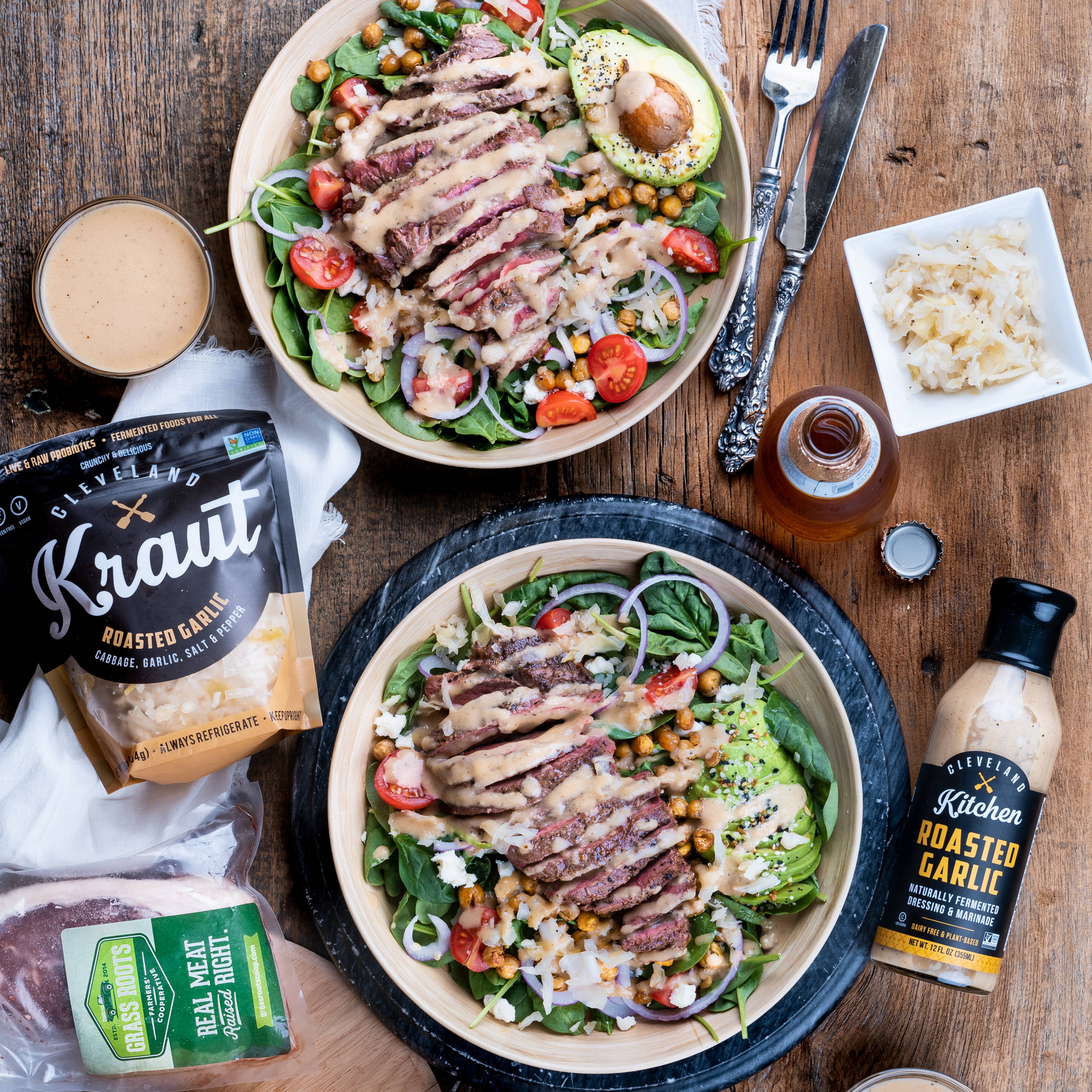 We partnered with Grass Roots for a seasonal pairing box and guide featuring a combination of Cleveland Kitchen's delicious fermented products. This box pairs perfectly alongside Grass Roots' specially selected box of pasture-raised meats.
Get cooking with these seasonally curated recipes:
Roasted Garlic Sauerkraut & Ham Casserole
Chicken, Bacon & Ranch Rolls
Beet Red Cabbage Turkey Burgers
Extra Lean Meatballs & Curry Kraut
Hail Caesar Chicken Wings
Smothered Pork Chops with Classic Caraway Kraut
Ribeye Steak Salad with Gnarly Miso Jalapeño Dressing